Congratulations to our company was awarded the honorary title of "Shou contract re credit enter
Time:2015-08-26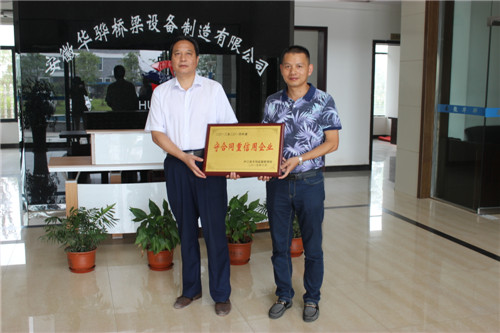 Recently, my company won the Lujiang county market supervision and Administration issued 2013-2014 annual "Shou contract re credit enterprise" honorary title. Won the honor, credit evaluation of our company has long since, the real reflect my company always adhere to the integrity of business, is a social honor for our company, also is the government department to give full affirmation.
Hua Hua since its inception, attaches great importance to credit construction and contract management, to the "first person, after doing" as the basic criteria, always adhere to the integrity of the business philosophy. Along the way, with a sincere attitude, quality service, reliable quality has won a good reputation in the community, at the same time, in cooperation with our customers, we have been unanimously recognized and affirmed.
Integrity, is the best personal and business cards. In the future, our company will continue to play Shou contract re credit excellent spirit, will the idea unceasing seepage to Hua Hua of each individual, to create a good credit environment, the deep-rooted, for enterprise development and expansion of a solid foundation.