Sharing the spring to create a brilliant future
Time:2016-02-04
Golden Monkey sent joy, the Spring Festival is around the corner. In this period of recovery of all things, the company ushered in the annual meeting of the year 2016. In February 3, 2016, the company's chairman Huang and the company all employees gathered together to spend the evening.
Welcome spring annual meeting in the slogan sound in the all China Huaren shouted opened the curtain, it is the cry of unity, is a powerful symbol and representative with the uniqueness of the Chinese Huaren, indicates that the company will strongly toward the front of the market......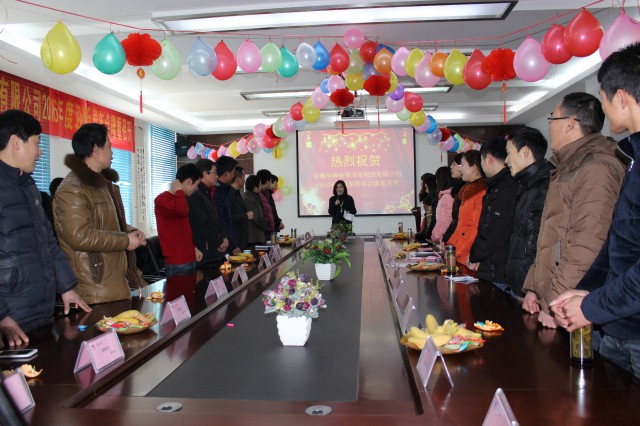 Company leadership Chairman Huang in years will address mentioned "in the overall economic and social decline in 2015, we can still have made certain achievements, the work here can not be, it is through the joint efforts of all staff, in this, to pay tribute to all employees, to quietly supported the development of the company's employees and their families to extend sincere thanks and greetings, to express my sincere thanks and blessings" to support the development of the company at all levels government departments, customers and friends from all walks of life. Then Huang, chairman of the work plan for the 2016 also made preliminary introduction, and called on all staff to always adhere to the development of the first priority, advancing with the times, innovation, longer than a man of action, unity and cooperation, to create Hua Hua brilliant future.
by the competent departments for 2015 and 2016 work arrangements to make detailed report, reports have said that in 2016 year full of hopes, better do a good job in management, step refinement, management of the company towards a new height. And will lead the staff of the various departments, but the maximum to the completion of the annual target.
At the annual meeting, the company also carried out outstanding staff on-site election, which not only reflects the company's fair and impartial, but also to a large extent, also encourage all of you. Huang, chairman personally for two outstanding employees issued a certificate and bonus, and to encourage all of you, I hope to be more outstanding employees for the company's development to make greater contributions.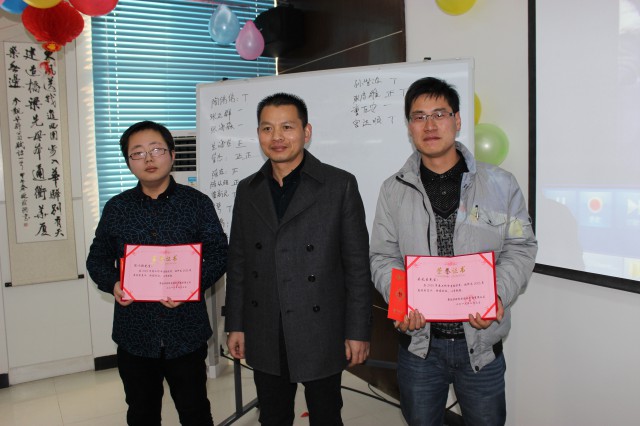 The welcome spring annual meeting, staff of the various departments has also brought a different situation, brilliant performances, interspersed with the games, draw link. With the three prize, two prize, the first prize of the extraction, and constantly set off a boom of the annual meeting. Singing, applause, cheers into one, every face is permeated with a sincere smile. This is not only a company, but also is the heart to heart communication in the Hua Hua this big family, the members, at this moment, I believe everyone in the mind and heart will be more close to each other.
The way of the future, China will Huaren solidarity and cooperation, mutual support, sharing opportunity, create brilliant future......